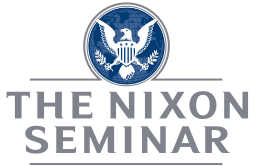 In a live 75 minute session with 12 emerging national security experts, Dr. Henry Kissinger, the former National Security Adviser and Secretary of State, kicked off the first monthly Nixon Seminar last evening by taking unfiltered questions on how to ensure America's national security throughout periods of presidential transition.
In response to questions from the Seminar Members, Dr. Kissinger reflected on the three presidential transitions that he was closely involved with. He also shed light on the policy-making mechanisms that allowed for the implementation of the Abraham Accords in 2020, and the potential future impact of Artificial Intelligence in national security policy.
Former Secretary of State Mike Pompeo and former National Security Ambassador Robert O'Brien —co-chairs of The Nixon Seminar— both shared insights as well, including how they staffed and operated their respective departments in the Executive Branch of government.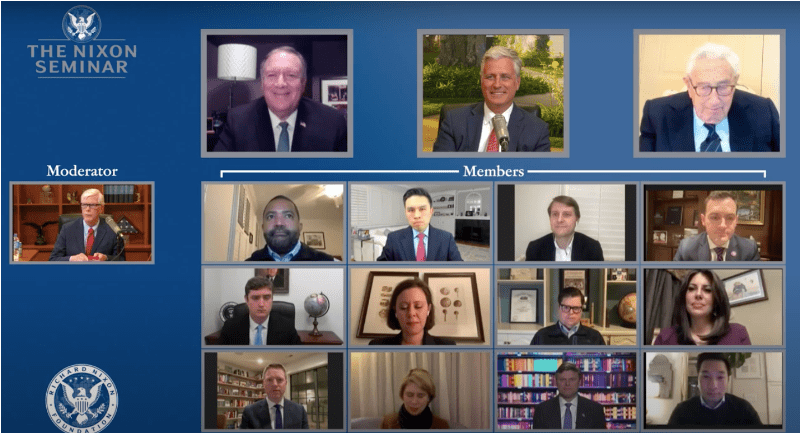 Nixon Seminar participants include co-chairs Mike Pompeo and Robert O'Brien, Honorary Chair Dr. Henry Kissinger, and 12 emerging national security experts.